Water Damage Knowledge Center of Las Vegas
How to Repair a Water Damaged Wall
Most homeowners will face water damage at some point in their life. It's only a matter of time before water penetrates the interior of your house, even if you are super diligent in preventative maintenance. A pipe may burst, a roof may leak or you might encounter a broken appliance. It is always best to contact a professional to handle water damage restoration and make sure you don't suffer extended damages from your leak, but there may be a situation where you choose to do some of the repair work yourself. Follow these guidelines for fixing a water damaged wall.
Make sure the source of the water damage is tended to and alleviated.
The last thing you want is to make repairs only to have them damaged again from the same leak. In the case of a broken pipe or plumbing issues, save yourself the headache and hire a plumber to professionally fix the problem.
Assess the damage
How heavily saturated was the drywall? For how long? Depending on the answer to these questions, you may need to remove all drywall. If the wall was sagging or crumbling upon touch, you will want to completely remove it. Check if the drywall is securely fastened to the studs. If so, you will likely be able to remove only a small portion of the wall and then proceed to patch it. If the wall only shows water stains, but not structurally compromised, you may repair by only cutting out the damaged section. In any case, we do not recommend keeping water damaged drywall in place.  It needs to be removed.
Remove wet drywall
Be safe and wear appropriate protective gear such as safety goggles and gloves. Cover the floor area with a tarp that will allow you to remove the debris more easily. Begin to remove the wet drywall by using the claw side of a hammer or crow bar. Make the removed section a square or rectangular shape with a keyhole saw or sharp utility knife in order to simplify repairs. Also be sure to remove other wet materials such as baseboards or insulation.
Ensure that the water has been sufficiently dried out.
While your affected area may seem dry to the touch, water can still be lurking inside without you knowing it. Calling upon a water damage restoration company will help you determine that it's OK to move on to repair work. They can use equipment to measure the moisture within walls and floors. If there is still moisture, industrial drying fans and other techniques may be necessary to tackle the water problem. Before making repairs, give the area at least 48 hours to completely dry out. Visit our article about what water damage restoration might cost.
Make drywall repairs
Measure the square or rectangle that you cut out of the wall. Cut a new piece of drywall that is 2" longer and wider than the area you are replacing. Put the piece with the back facing up and draw lines 1" from each edge with a straight edge. This will give you the size and final shape of the drywall. Use a utility knife and straight edge to cut your new piece. Fasten the new piece to the framing studs and then apply mesh tape to the seams. Mud the seams to make a level surface and then sand once completely dry. Wipe clean the repair area and use a sealer or primer before touching up the paint. 
Cleanup the area and move back in
It should be easy to pick up your tarp and dispose of the debris in a garbage bag. Vacuum the area for dust that may have scattered around. Properly dispose of paint cans and clean brushes with warm soapy water. Remove painters' tape at a 45 degree angle shortly after painting. Put your personal items and furniture back in place and move on with your life!
We hope this information helps you to repair your water damaged wall. We are always here for you if you need the professionals.  Please contact the experts at RSI Companies.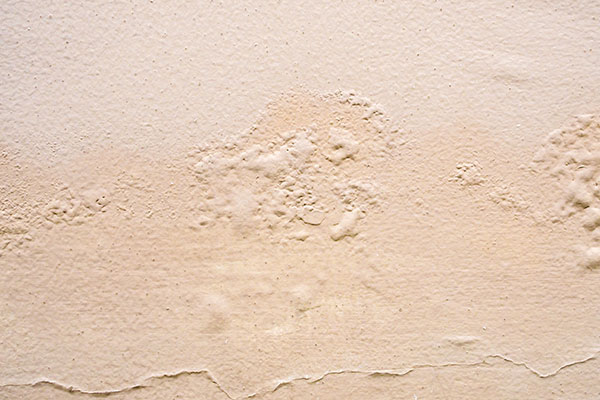 Get water damage restoration in Las Vegas. Get it done the right way and quickly.
Act Fast. Call RSI QUICK DRY.
Contractor's Licenses
B-2 Residential and Small Commercial
C-14C Ornamental Metal
C-3 Carpentry Maintenance and Minor Repairs
A-13 Wrecking Buildings
C-4A Painting
C-17 Lathing and Plastering
C-5 Concrete Contracting
C-18 Masonry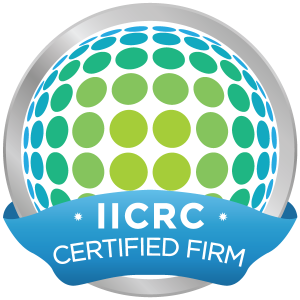 Licensed, Bonded and Insured. Business Licenses in All Jurisdictions.